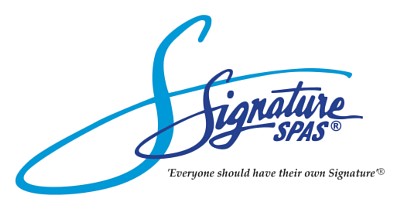 Signature Spas are proudly manufactured in Australia by Spa Industries with a wide product range to give you the outdoor spa best suited to your needs. From its ergonomic design and luxury hydrotherapy seat through to the patented interchangeable Jetpaks and large choice of accessories, Signature Spas offers the complete solution. With a design that takes into consideration the human form, the Signature spas range includes soothing jets positioned to target acupressure points to relieve tired muscles and aching joints.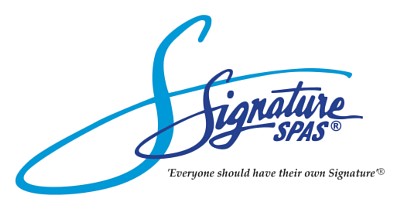 Leisurelite Spas includes an extensive range of portable spas, swim spas and outdoor spa pools to meet all tastes and budgets and includes the very latest trends and designs to complement any home and outdoor space. The Leisurelite Spas range from Spa Industries is also manufactured in Australia with each portable spa, swim spa and spa pool tested using a purpose-built computer testing station to thoroughly test every essential electrical component of your spa. A certificate of verification is issued to give you complete peace of mind.
If you're looking for an energy efficient spa or swimspa with a lower cost to own and operate, then the Bullfrog spa range could be just what you're looking for. Bullfrog's Spas are the world's only spa pools and swim spas equipped with the patented JetPak System™ a water delivery design with up to 90% less plumbing yet still delivering incredible power. Bullfrog's outdoor spas are virtually leak-proof and their full-foam design insulates your spa or swimspa completely to prevent heat from escaping.
If you're looking for an outdoor spa that delivers style, affordability and quality then take a look at the Cyclone Spa range. An outdoor spa range designed with everyone from the tallest to the shortest person in mind with no compromise when it comes to comfort or therapeutic benefit. As Australia's largest spa manufacturer, Cyclone Spas makes affordability a priority allowing you to enjoy resort-style living in your backyard without compromising on your spa features, options, finishes or overall quality. Cyclone Spas offer premium quality with an outdoor spa range that is precision-engineered for quiet operation and formulated using acrylic sheets that are moulded into smooth contours and flowing curves.
Add that extra luxury and relaxation to your backyard. Great for entertaining and for the family to enjoy all year round.
Award-winning pools, spas and swim spas for Sydney homes
Contact us today for a free consultation.
Australian-made quality spas & swim spas to transform your backyard
Contact us today for a free consultation